How Maple Grove Pursues A Sustainable Township
In this day and age, pursuing anything sustainable is a must. The planet is fast deteriorating because of climate change, and any effort or idea to save it will always be welcome to the table.
Megaworld is the country's largest developer of integrated city townships. True enough today, the company continues to live up to its legacy as it increases its 10-year average spending to 15 billion pesos in building the 140-hectare land of Maple Grove township located in General Trias, Cavite.
Maple Grove Sustainable Features
Megaworld envisions properties and establishments that embody sustainable features – as this is one way of helping save the environment – and deliver only the best of services and qualities to customers of all ages. Maple Grove is an on-going yet already firm testament to this vision. Only about 30 to 45-minutes drive from Makati's Central Business District, Maple Grove is made easily accessible to those coming from both the city and its neighboring provinces. With that, here's a list of some of Maple Grove's substantial efforts in pushing a sustainable township:
Greenhouse-Inspired Setting and Lighting
Soon, Megaworld will begin the construction of its Lifestyle Mall in Cavite. The Maple Grove's gross floor area covers about 24,000 square meters, complete and equipped with remarkable light-transmitting architectural systems and designs all inspired by that of a greenhouse setting. This is to enable the passing through and reflection of all-natural light into the building while also maintaining comfortable ventilation throughout the entire establishment.
Rainwater Park
Since Maple Grove is popularly known as the "Green City of the South," it has then decided to live up to both the locals and tourists' expectation of the township; hence, its two-hectare tree park specifically designed to accommodate the city's free-flowing rainwater irrigation system, pocket gardens, tree parks, bike lanes, vertical gardens around the entire township and so much more.
Other Sustainable Features
Aside from all those mentioned, here are also a few other things that Maple Grove will be featuring to achieve an even more sustainable township over the next few years of its construction:
fiber optic cabling system for faster network connection
transport hub
chapel 
According to Mr. Andrew Tan, founder and chairman of Megaworld, the whole idea of Maple Grove coming into reality is actually to make it walkable and environmentally sustainable, which will be Megaworld Infinite's most magnificent township up to date.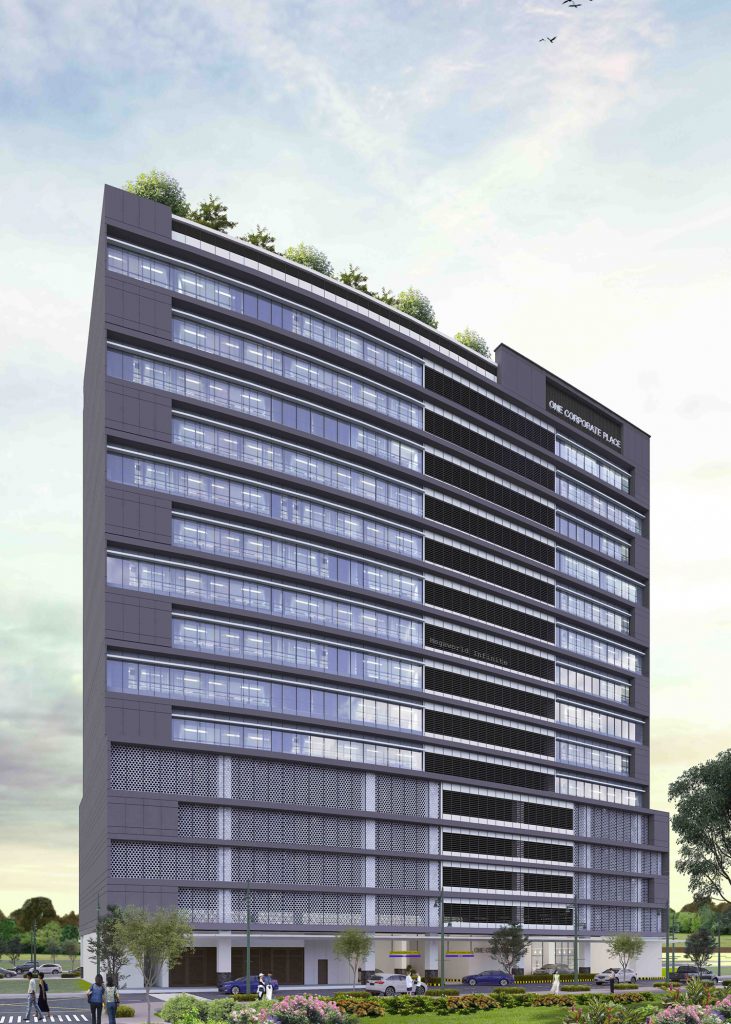 One Corporate Place
One Corporate Place is Megaworld's first commercial office building that is to be developed within the grounds of the sustainable township that is Maple Grove. Just like the township, this business district still promises to establish and incorporate sustainable features throughout the entire land or property. On top of that, it's poised to cater to a wide range of business owners starting from small to medium to large-scale enterprises.
For more information, contact 09175253797 or 09988856434