Megaworld Two Regis: Top 5 reasons to invest
By Glady Reyes | ExperienceNegros.com
14-storey Two Regis residential tower
Property giant Megaworld launched Two Regis, its second residential tower at The Upper East township in Bacolod City, just six months after it successfully launched its first residential tower, One Regis last year.
One Regis was sold out after only two weeks from its launched and Megaworld is expecting the same response from investors for Two Regis which will generate around P1.5-billion in sales.
Top 5 Reasons to Invest in Two Regis
1. Two Regis is currently pre-selling.
The best time to buy real estate property is during pre-selling when the price is at its lowest. Price for One Regis have already increased in value by as much as 20% after only six months.
2. Two Regis is strategically located.
Strategically located just beside the iconic Casa Emperador Building and across the proposed Megaworld Lifestyle Mall.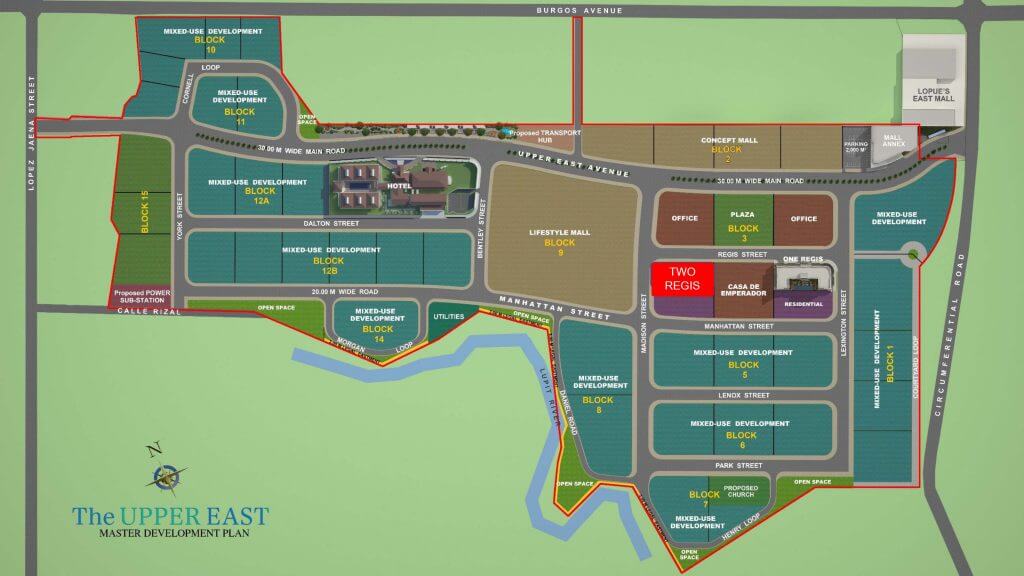 3. Two Regis offers more choices for condo units.
Two Regis offers units ranging from Studio (up to 31.5 square meters); Executive Studio (up to 37.5 square meters); One-Bedroom (up to 43.5 square meters) and Two-Bedroom (up to 87 square meters). Several available units have will their own balcony, overlooking the transforming landscapes of the township. Each unit will have a semi-furnished kitchen, with modular overhead and under-counter cabinets, and its own electric burner cooktop with range hood. The penthouse floor, also known as the Upper Sky Suites Floor, will offer units in varying size options, with unparalleled views of the sunrise from the Negros Mountain Ranges and the sunset along Guimaras Strait.
4. Two Regis features Skygardens.
There will be three Skygardens, two of which are located on the 12th level, also known as the Lower Sky Suites Floor, and one at the center of the 8th level, also known as the Garden Suites Floor.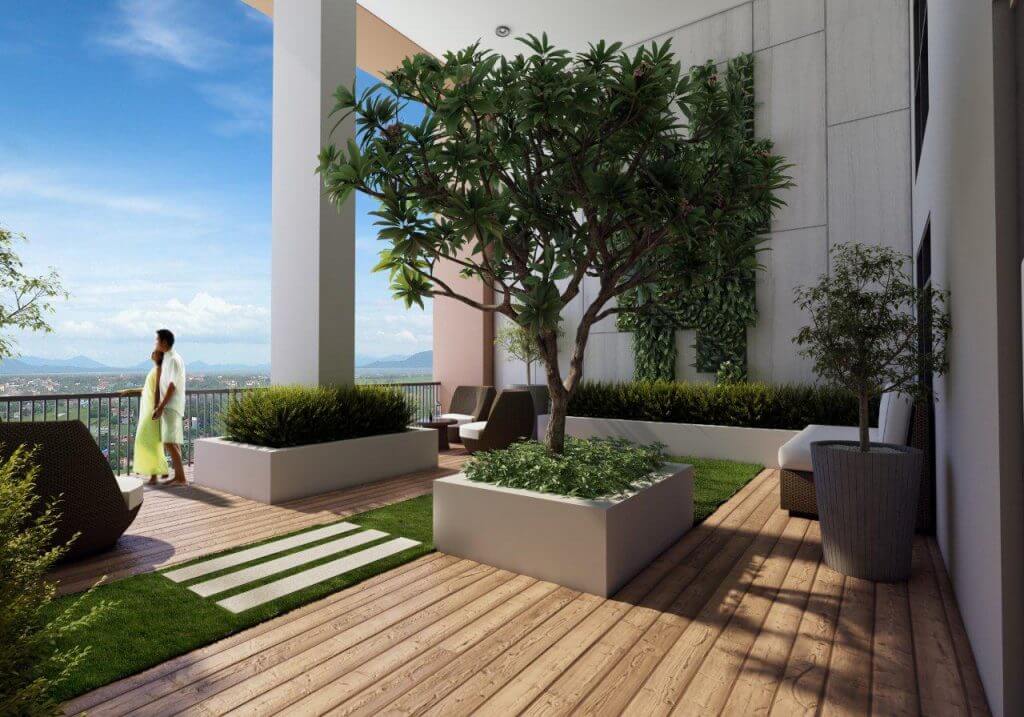 Skygarden feature of Two Regis
5. Two Regis has First Class Amenities.
Two Regis will be highlighted by first-class amenities at the 2nd level such as a lap pool, kiddie pool, fitness center, daycare center, and function rooms.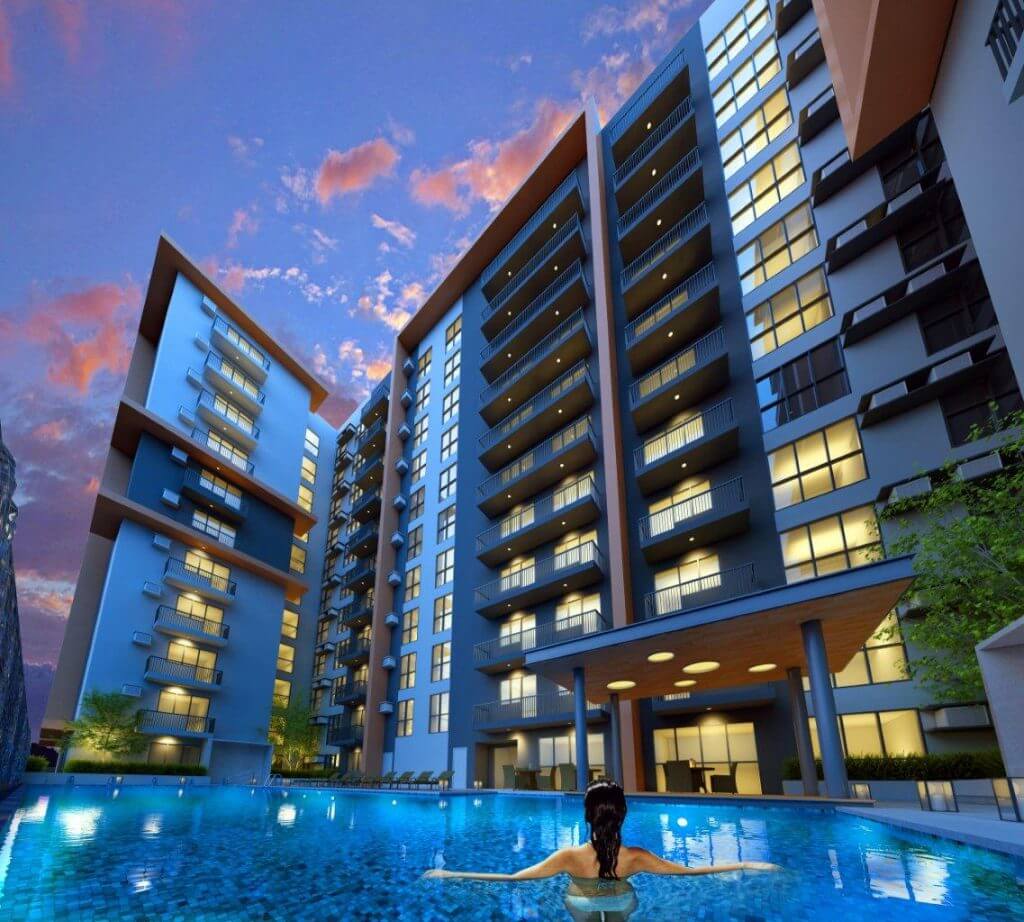 Two Regis features first class amenities such as a lap pool.